Block By Block ambassadors post up in big metropolitan areas and basically just help people. Cleaning the streets, keeping people safe, welcoming out-of-towners. It's pretty cool.
In this case, ole Saint Nick himself gets mixed up in the big city (happens to some more often than others) and a BBB ambassador saves the day by pointing towards the next chimney. All in good fun for the BBB Christmas card of course.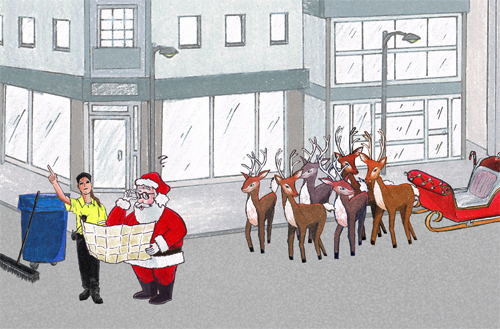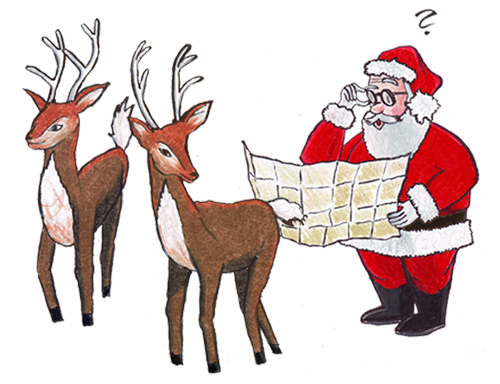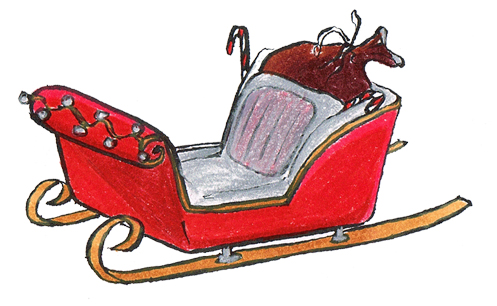 Made with Prismacolor pencils and Kuretake brush pen. (My two absolute favorite tools this year.)
p.s. I'd post a close-up of the woman, but her left arm fades into the aether pretty fast behind that map.