Merry Christmas from your creative team, Amanda, Tom, Josh, and myself! Let us know how we can help bring your 2014 dreams to life!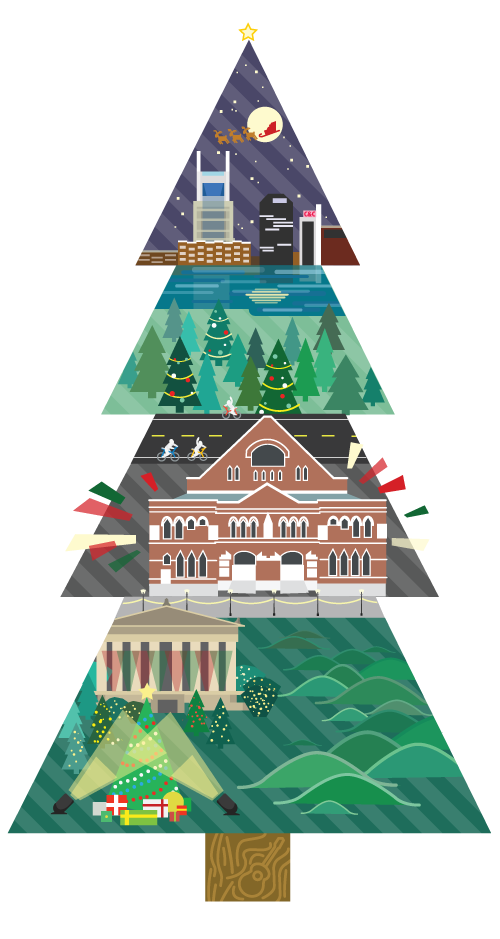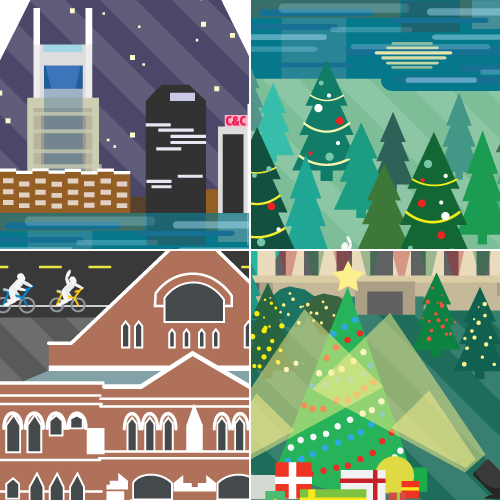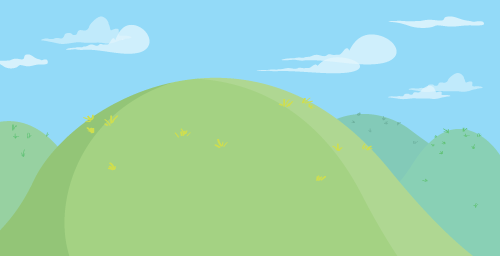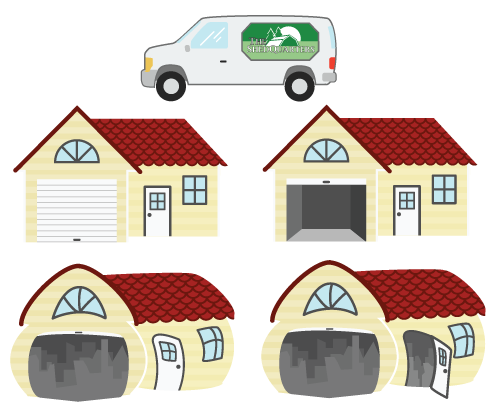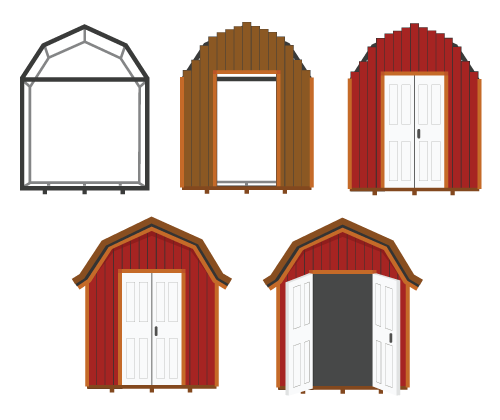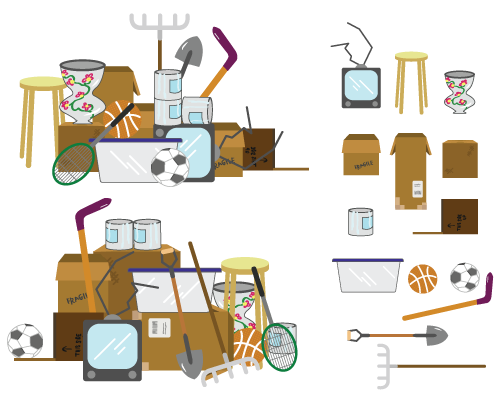 I like most of the flat design trend over the last several years, and I gotta say – It's quite fun to make.
Thanks to Seek First Productions on this one. They had a specific direction in mind, asked me to storyboard and create the visual elements (minus the flowers), and then brought it all to life via motion graphic animation.
Inspired by cluttered closets and garbage garages everywhere.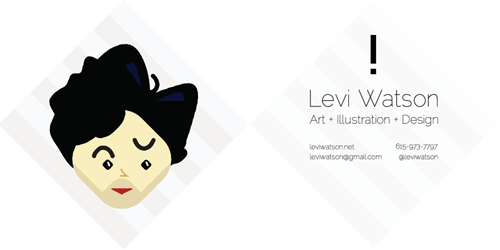 New logo!
Decided to make something to coincide with the Made in Nashville event coming up in September. (Don't worry; the hourglass will return another day.)
For now? It's kinda fun to be a cartoon.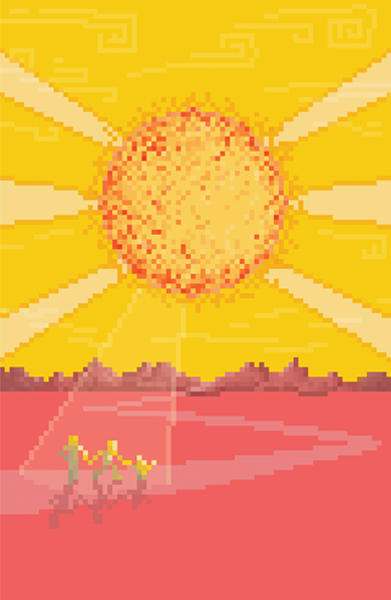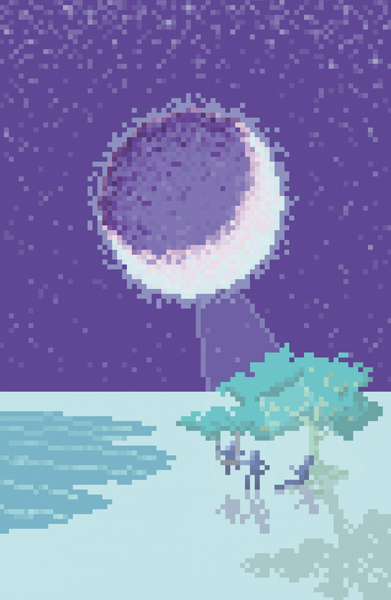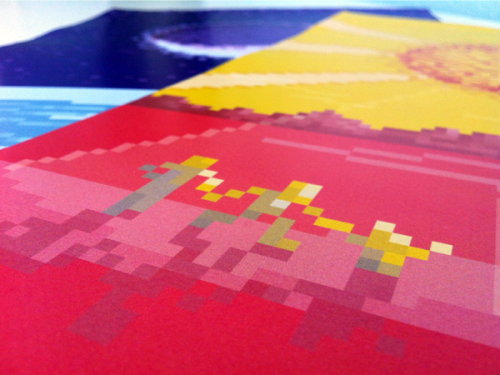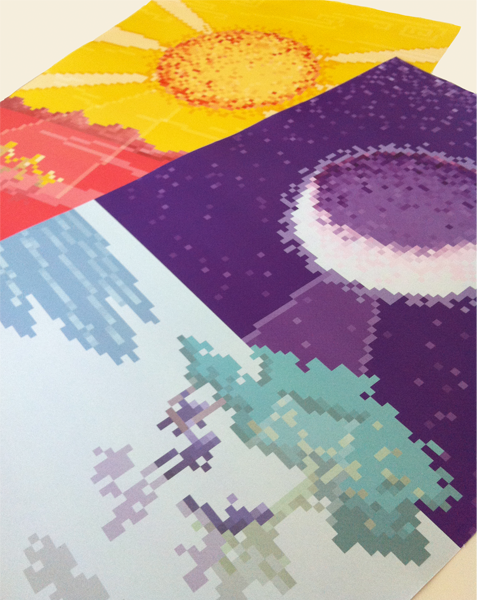 adelaide's sun and moon
computer, 11×17 inches, 2013.
Basically, I have a daughter on way due this July. Her name is Adelaide. Kelly and I are really excited. So, I made these for her in the meantime.
forefront
So on the literal level, yes, these depict myself, Kelly, and Adelaide journeying and resting together under the sun and moon. Maybe I hope she will see these in her room and remember that we will be with her day and night as she becomes whoever she chooses to be. That's been the most exciting part so far. Wondering what she'll be like and waiting to simply watch her become her.
furthermore
The other half of this stemmed from a whole lot "what on earth is coming our way??" — I kept the characters vague and out of focus to mirror different stages of life. Prepping for child numero uno has been a tremendous whirlwind of all of them. The excitement of being a kid, the surprise at how fast time flies by, the prayers to somehow figure out all the unknown adult/parent stuff; all that.
These days I simultaneously feel like the kid on the tree swing, the older figure pushing that kid, and the contemplative persona resting against the trunk, watching the mystery all happen.
I guess…making these helped remind me that as the sun rises and the sun sets, and hurries back to where it rises, that there is someone with me too. The sun and the moon, they are my Father's eyes.
art style
I really admire Alex Griendling's work and transparency. He wrote a really helpful how to pixel blog that Josh sent my way that looked like a lot of fun. (Definitely proved true. The whole process plays like a video game.)
That, plus an immense admiration for the art style of Fez attributed most to the visuals. Ballake Sissoko's At Peace soundtracked the serene mood.
—
up for grabs
Anyway, prints for sale here. Hope you enjoy.
Also — Feels weird to bring in any money for something made for my future daughter so…all proceeds will go to End It Movement. You should click on that link. Until just a couple weeks ago, I definitely was unaware of the appalling 27 million people in slavery still today (50% aka 13.5 MILLION of which are children). Please take a look, spread the word, and support the rescue.