Astounded at the depth and originality behind a lot of environment creation this year.
I know these are all over the board, but here are the environments that inspired me most this year. Hope to capture the energy and magic found in these in future worlds I create.
—
7. Richard Shaw – In a Flat Land  — a wordless comic with a Myst-like sense of exploration and discovery, in an intricate environment and landscape with a heavy emphasis on line.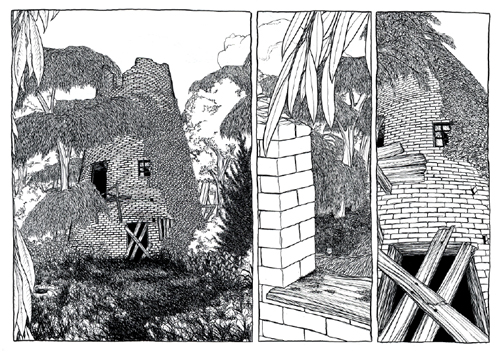 —
6. Sam Alden – Hawaii 1997 — Sam tells a story with his environments better than anyone I've found. The quick, messy pencil work in his Hawaii 1997 comic reflects the hazy memory of a childhood vacation. The blurred POV scene as the protagonist removes his glasses after jumping in the ocean? Brilliant. My favorite though is Sam's use of light and shadows to bring life into his worlds.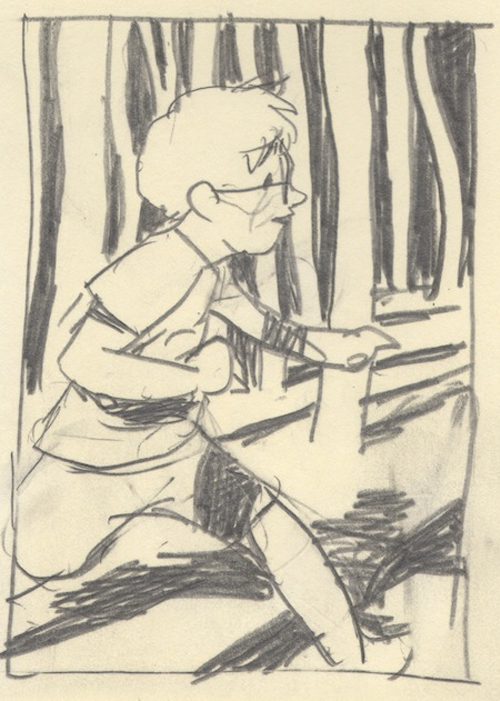 —
5. Kilian Eng – various — Kilian Eng environments absolutely exist on their own. The scenes are built in a way that almost tell an entire history of a distant, unknown land with just one look. Actually, they often appear to simultaneously exist in both the ancient past and a far off future. Everything's mysterious, spacey, and wonderful.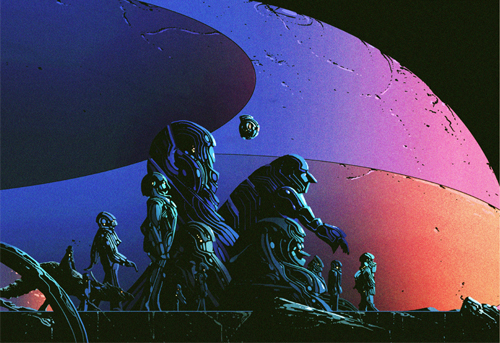 —
4. Beeple – everydays — Beeple is madness. He has and continues to make an image everyday currently for over 2,400 consecutive days. Nearly every image of which is a profoundly rich, detailed, well executed, masterpiece. It's … I'm jealous. Working this year in Cinema 4D, his 'everydays' are often environment based with tons of unique geometric, sci-fi, robotic worlds to dive into.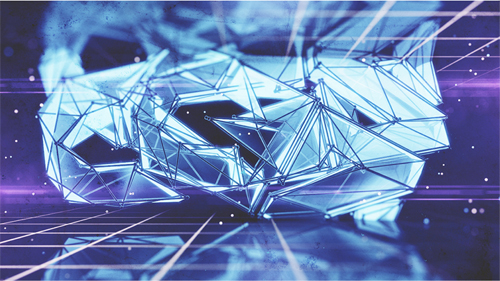 —
3. Scott Chambliss and team* – "Nibiru" on Star Trek: Into Darkness — Alright, I don't know anything about Star Trek lore… But this world really caught my attention. I think it was how it shared similarities to Earth in principal (by having vegetation, a body of water, volcanic mountain, etc.) but was still quite unique in practice. I loved all the flowing red reeds. Felt like the whole world was a living, breathing thing. Part of the success here was how out of place the trek crew seemed compared to the locals. A very tribal world.
*yeah.. really don't know who does what on movies so this is probably wrong.
—
2. Tod Polson, Chuck Jones, & Maurice Noble – The Noble Approach — I'm so glad this book exists. Part tribute to the late Maurice Noble (legendary creator of animation backgrounds found in classics like Road Runner and Marvin the Martian) and part instruction and philosophy from Noble himself, this book inspires artists to really ask, "how does this background support the dialogue and story?" His sense of perspective and space is instantly recognizable and works on so many levels. In my opinion, Noble's innovative flat designs are the forerunner to the entire flat trend which continues to spread into UI design, logos, illustrations, etc.

—
1. Monolith Soft – Xenoblade Chronicles — Okay, okay. This game came out in 2010. But it only made it to America last year and in my hands this year, and it hands down brought the most interesting and inviting environments I've encountered in some time. The Xenoblade worlds (called Bionis and Mechonis) make tremendous use of space. Each world is literally is a gigantic monolith, so the world tends to flow up and down instead of in a curved sphere. This allows for a really intricate balance among land masses as paths tend to float to and from each other leading gradually upward.
Besides the structure, the actual environments include everything from breathtaking waterfalls in the midst of a sun-soaked jungle hazed by heat waves to a cavernous, jagged mountain filled with icy structures reflecting the light of the night sky. Monolith Soft is currently working on what seems to be a spiritual successor, currently entitled "X" (see second pic below). Looking forward to exploring this one hopefully next year.